4 Awesome Ways A Community Pool Can Increase Your Investment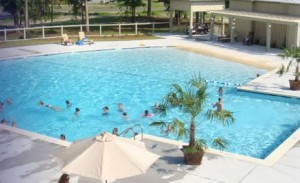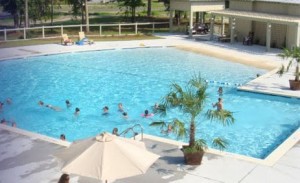 Shopping for a house has a lot of factors to consider. Location, schools, layout and inspections are all prominent concerns. However, the facilities in your particular neighborhood are an important consideration too and can make a big contribution in making sure you fully enjoy your new purchase.
With all the details that go into looking for that new house, it is easy to underestimate how important a community pool can be to your family's health and quality of life. We usually think of a pool as a way to cool down during the summer but there are a lot of other uses for it that can greatly impact your well being.
Here are 4 awesome ways a community pool can increase your investment by enhancing health and quality of life.
1. Reduce your risk of heart disease
Swimming is a great form of cardiovascular exercise that has been shown to improve cholesterol and blood pressure according to Harvard Health Publications . Unlike like running which requires your body to be put under a lot of gravitational stress, water supports and cushions the body so it's a low impact exercise that isn't detrimental to the joints and is especially beneficial for those with arthritis or other degenerative joint conditions.
2. Entertain your friends
A community pool also gives you another entertainment option for the summer without having to mess up your home. During the hot months, everyone likes to cool down and what better way than to have everyone over at the neighborhood pool without disturbing your household. Also, you can create games and activities centered around the pool so that your guests are engaged in ways you would not be able to provide at home.
3. Get back into shape
Not much of a swimmer but the doctor has told you to start exercising regularly? No problem with a community pool. Having a pool nearby means you can take up water aerobics which is an effective and safe way to get back into shape, especially if you are trying to lose a few pounds. Also a heated pool can help with aches and pains by increasing your flexibility and joint mobility. It even saves you from having to purchase a gym membership and take time out of your schedule to get there. And everyone knows if you're trying to adopt a new habit, the more that things like traveling get in the way, the less likely you're going to do them.
4. Have a safe option for those who suffer from asthma
Do you experience exercise induced asthma? If so, you probably know that there are a lot of exercises you can't do because as soon as you start, the wheezing and chest tightness bring your good intentions to a screeching halt. For many years, however, swimming has been shown to be one of the best exercises for someone with asthma. The warm water helps to open up the air passages and reduce breathing issues that other types of exercise can trigger for someone with this condition.
Interested in learning more about how other aspects of a neighborhood can turn a good listing into a great one? Call us today about listings you may be interested in and how amenities like a community pool can further increase your investment. The Richmond Hill subdivisions, like Buckhead and Strathy Hall, give you plenty of choices that offer this health building and family bonding resource.