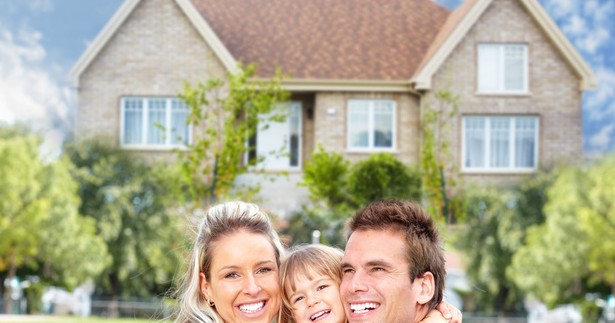 9 Things to Think About When Buying a Home
Everybody wants the perfect home. Approximately 32% of people that are looking to buy a home are first time buyers. They have stars in their eyes and the sky is the limit. But the wise and experienced know better, right? If you are the one selling your home you probably understand the difficulties a little better. However, why not keep the perfect home idea alive? The perfect home is different for every family or couple, but there are some incredibly beautiful homes out there, so here are a few ideas to help you find the perfect home for you.
Think: long term
Even if you were looking to buy your first home, look for one that you could see yourself living in for a while (or at least five to 10 years). Buying a home takes a lot of time, mental power, money, and effort, and you may not be inclined to turn around and do it again in two or three years, even if you plan on this property being an investment property.
Think: growth
You need a home that can adapt to you as things change. Life has a way of giving us new situations to deal with and you want to home that will help you with these changes rather than hinder you.
Think: flexibility
A good home will have rooms that can serve multiple needs as life changes. For example, you might change an office into a bedroom when a new baby arrives.
Think: your style
There are many different types of places to choose from, so make sure the one you decide on inspires you and makes you want to be there. It should fit your decorating taste, as well as meet the needs of your family.
Think: neighborhood
Unfortunately you cannot just buy a house. You're also buying into a neighborhood, and often times, a community, too. If you love the house but hate the neighbors or the school district, it is not a good fit. It's best to find a home that has surroundings that also meet your needs and wants.
Think: price
It's easy to overspend when buying a home especially if you qualify for a very large loan. It's a good idea to figure out what you can afford and how much of a loan you want before actually apply. If you qualify for more, that's great, but stick to what you originally decided.
Think: home versus investment
Even if you were planning on selling the house, it needs to be a home first. Don't just think about how much you'll make by selling it, but think about what it will be like to live in it. The real estate market goes up and down, so it may be a while before you decide to sell.
Think: upgrades
Most buyers are looking to avoid renovations and problems that they will have to fix. Upgrades are a huge plus, so don't rule out buying a home that is older.
Think: Internet
Lastly, this one is about where to look. Research shows that 92% of home buyers now start their search online. The web is a very useful tool for narrowing down ideas and saving money on a real estate agent.
As mentioned earlier, the perfect home depends on your tastes, needs, wants and desires. There are two ways that you can begin the process.
First, you can make a list of everything that you want and need and look for a house that fits your specifications. The danger here is that you may not find exactly what you're looking for, so keep an open mind.
The second way is that you can wait to see a few houses and let yourself be flexible in deciding the specifics about your new home. This way is a little easier to find something that works for you, but the problem is that you may move in and realize that you settled for less.